Who we are
A team packed with fresh experience
Levy Ireland is brand new to the Irish market, bringing together the existing portfolio and experienced team members of Fitzers Catering, whilst leveraging the innovative and powerful resources of Levy UK + Ireland.
We are culinary innovators, finding new ways to provide world-class culinary experiences for sporting venues, concerts, events, convention centres and heritage sites across the nation.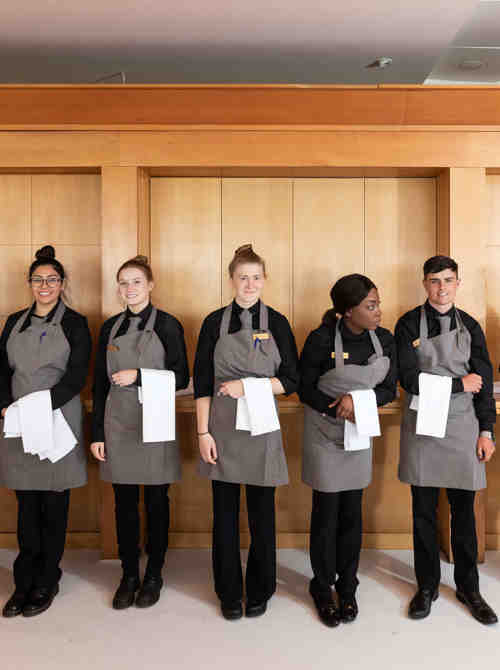 Our venues
Where you'll find us
Whether it's the iconic backdrop of the Aviva Stadium, the communal experience of The Convention Centre Dublin, the cheering crowds at Leopardstown Racecourse or the heritage sites of the Law Society of Ireland, we know how to create legendary experiences in remarkable venues across Ireland.
Food + drink
Crafted culinary creations
We've crafted menus for every taste and occasion, from festival food to weddings, stadiums, racecourses, product launches and coffee shops – wherever we are, we deliver a showstopping selection of culinary creations.
Every guest that eats with us experiences something truly sensational. We want them to enjoy every moment and soak up the atmosphere at our events. Our menu is shaped around a commitment to seasonal produce; combining the best from local Irish ingredients and food cultures and reworking ideas using modern techniques focused on freshness, local sourcing, and compelling flavour combinations.



Careers
A new kind of workplace
At our core, Levy Ireland's key philosophy is loyalty: loyalty to our island, loyalty to locally recruited employees, , loyalty to clients and loyalty to procuring Irish produce.
Everyone who works at Levy Ireland is empowered to bring their true self to work, and that's why we're building a team that reflects the diversity of the customers and clients we serve. 
With a love for trying new flavours and techniques, a sustainable mindset and a talented network of passionate foodies, we're in the business of serving great food.
Sound like a  team you want to be part of? Check out our available roles.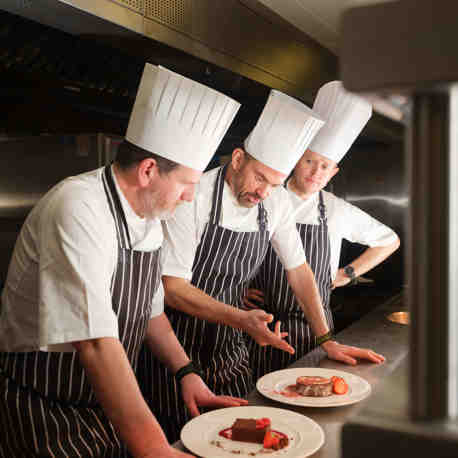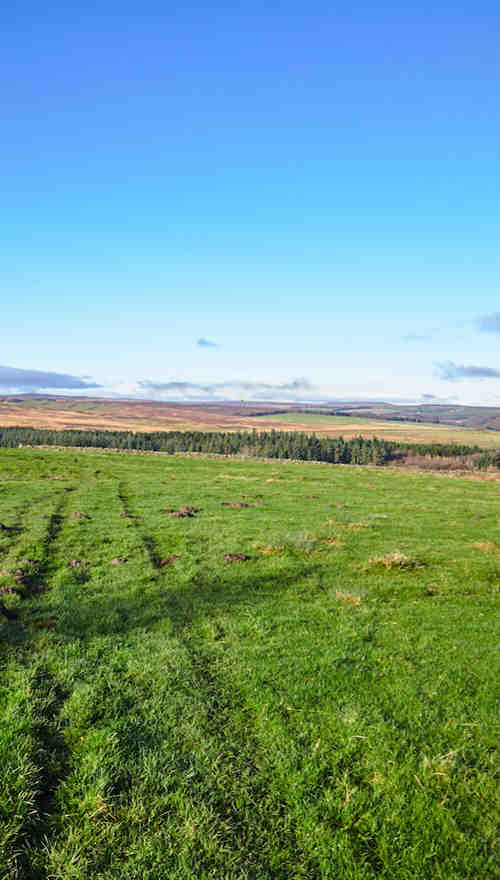 Planet
We're loyal to the soil
We're passionate about creating experiences that are sustainable, ensuring our memorable events don't leave a negative mark on our beautiful island. It's our goal to be Net Zero by 2027, and we have a plan to get there – a plan we're calling our Recipe for Change.
Get in touch
We're passionate about what we do and are always around for a chat, whether that's to talk menus or discuss an exciting business opportunity.
Contact us using the form below and we'll get back to you as soon as possible. We'll also ensure that your data is handled in accordance with our privacy policy.